Rockpoint Women
We're committed to prayer, Jesus, and creating an atmosphere of authenticity and transparency that empowers us to flourish in our faith, our marriages and our families.
Women should never walk alone! And now that you're on this page, take a look around and start somewhere - choose just one thing so that we can come along side of you as you live, love and lead.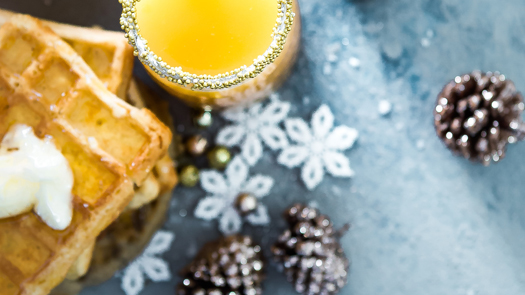 Christmas Brunch
Saturday, December 14 | 9am-12pm
Sharing the joy of Christmas with family and friends is special. Women's ministry invites you to join us this Christmas season as we gather to worship and celebrate the birth of Jesus. This spectacular event sells out every year, so reserve your ticket early and plan to attend.
Cost: $15/person
Coming Up
Current Classes
Sermon on the Mount by Jen Wilkin
Tuesdays, 9/10-11/19 | 6:15-8pm | cost: $15
In this study, we will navigate three chapters in Matthew as they were originally heard-as one cohesive, well-ordered message, intended to challenge us to think differently about what it means to be a follower of Jesus. Come and learn from Jesus, just as His disciples did. There will be Bible study books and nine DVD teaching sessions. Taught by Kris Hoaglund
Covenant by Kay Arthur
Tuesdays, 9/10-12/10 | 9:30-11:30am | cost: $25
See the incredible thread running from Genesis through Revelation. God enters into a binding agreement with His people and always keeps His promises. Trusting Him as a covenant partner frees us from the bondage of worry and anxiety. Taught by Julie Yorkovich
Becoming a Woman of Excellence by Cynthia Heald
Tuesdays, 9/10-12/10 | 9:30-11:30am | cost: $10
Our culture beckons us to succeed-to achieve excellence in our appearance, our performance, our careers, our marriages and our families. God Himself also beckons us to be women of excellence. But what exactly is He asking? What does it mean to be rooted in surrender, exemplified by obedience, and molded by discipline? Studying topics like these and many more, your eyes will be opened to know what it means to be a woman of excellence! Taught by Gretchen Stevenson
Bible Study Fellowship
Fridays, 9/13-5/1 | 9:45-12pm
The 2019-2020 study is "Acts & Letters of the Apostles." Acts documents the infancy of the early Church from Jesus' instruction of His apostles before His ascension to the day of Pentecost and the explosion of Christianity, which continues to this day.
MOPS & MOMSNEXT
Thursday Mornings
MOPS is an international Christian ministry that is passionate about connecting moms in the local community and church to one another. This safe and encouraging environment offers moms a time where they can be strengthened spiritually and encouraged in their role as a wife, mom, and leader.