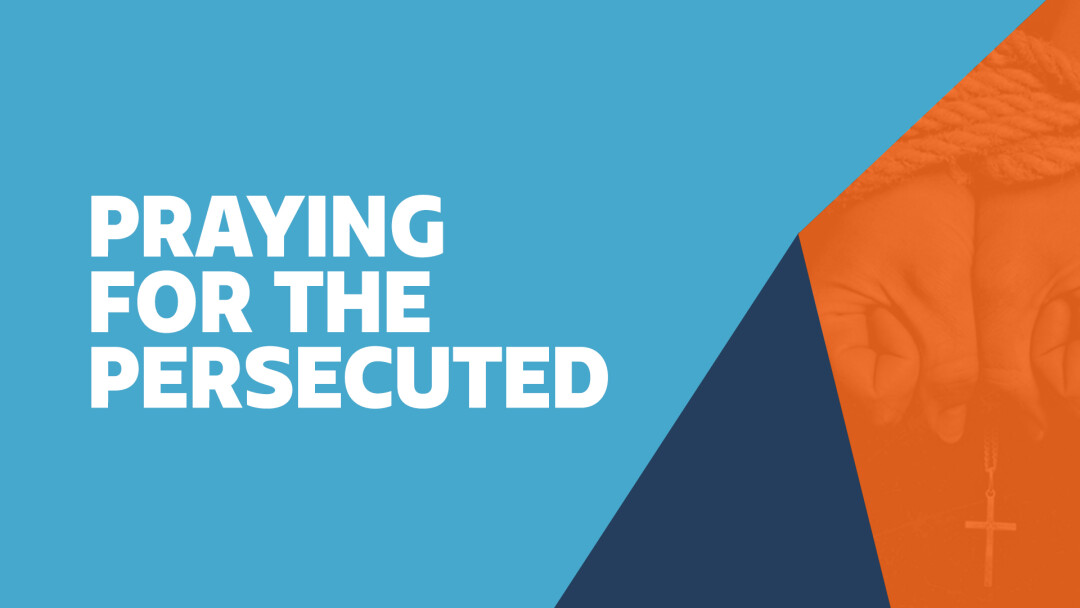 Most of us live in the lap of luxury when compared to the rest of the world. The trials we face in our western world do not even come close to the "fiery trial" (1 Peter 4:12) our brothers and sister in Christ face in other parts of the globe. When these faithful saints suffer, the body of Christ suffers. Not only do we need to be aware of persecuted Christians in our world, we need to stand with them and let them know they are not forgotten. What a beautiful opportunity to stand in unity with those that suffer and boldly come before the throne of Grace on their behalf.
Last week, we were horrified by the tragic killing of Muslims in New Zealand. Regardless of your religion or creed, we can all rise up against this evil act. Because news travels fast, the media was quick to draw our attention to this senseless violence. But are you aware that during the past 3 weeks, over 120 Christians were killed by Fulani Jihadists in Nigeria (Breitbart News)? Are you aware that persecution of Christians is at its highest level in modern history (Open Doors)? For example, when believers in Syria come to faith and turn their back on their old life and religion, they do so facing the cross which is a symbol of their salvation and suffering to come. They are not the only ones who suffer for their faith.
Consider the following:
More than

245 million

Christians in the world are highly persecuted for their faith
1 in 9

Christians worldwide experience high levels of persecution
14%

– The rise in number of Christians in the top 50 countries on the 2019 World Watch List who experience high levels of persecution. (from 2018 reporting period to 2019's)
4,136

Christians killed for faith-related reasons in the top 50 World Watch List countries
2,625

Christians detained without trial, arrested, sentenced and imprisoned in the top 50 World Watch List countries
1,266

churches or Christian buildings attacked in the top 50 World Watch List countries
North Korea

has been ranked #1 on the World Watch List for 18 consecutive years
(Research period for 2019 World Watch List took place from October 31, 2017 to November 1, 2018).
The top 12 countries on the World Watch list for persecuted Christians (Open Doors World Watch List)
North Korea
Afghanistan
Somalia
Libya
Pakistan
Sudan
Eritrea
Yemen
Iran
India
Syria
Nigeria
As we seek to live differently and love radically as followers of Jesus, we must never forget those who are our spiritual brothers and sisters in Christ. While our simple sacrifices in the western culture may not even come close to what others face, we can at least do something to support, encourage, and show unity with those who face persecution and suffering for the cause of Christ. Yes, we can encourage our government officials to address issues of human rights and religious freedom. However, more important than anything else, we can walk into the presence of Almighty God, and pray the same words as believers did in the 1st Century.
"And now, Lord, look upon their threats and grant to your servants to continue to speak your word with all boldness," (Acts 4:29)
Since the issue of global Christian persecution can be overwhelming, here are a few suggestions to stand in the gap for persecuted followers of Christ.