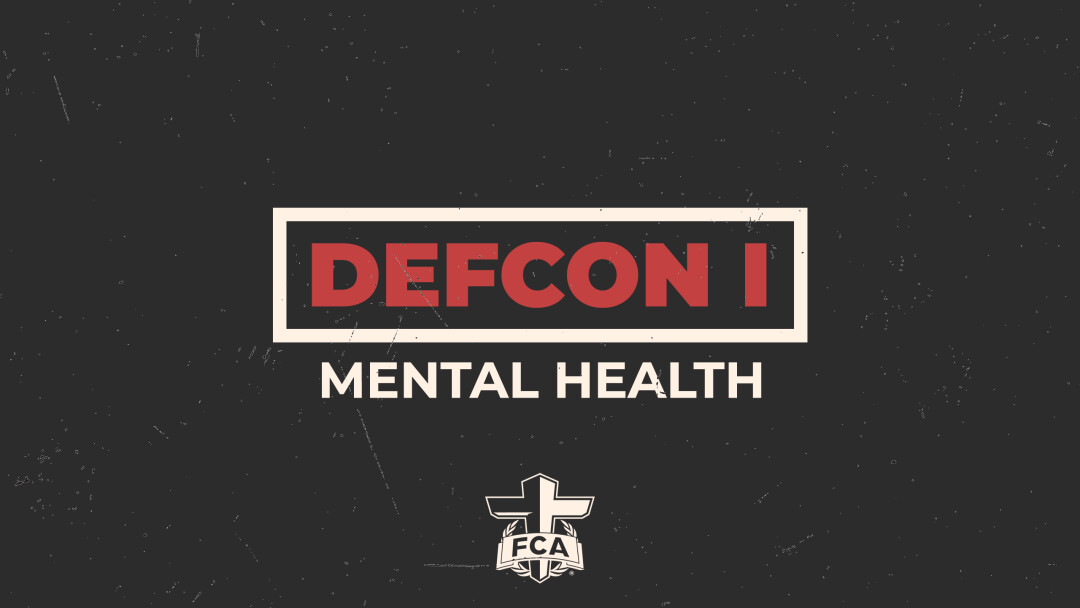 Last February I joined 56 other youth-influencers at the Marine Corps Recruiting Depot. We were picked up from the San Diego airport in the same plain white bus that four dozen recruits were picked up in at the same spot several hours earlier. Five minutes later we were dropped off inside the fences at MCRD, our feet landing on top of the famous yellow footprints where every Marine recruit's feet have started their journey.
We were met by screaming drill instructors giving us a feel for what real recruits experience in their first taste of becoming a Marine. After the pageantry was over, the base commander addressed the educators. "Everything we do in the Marine Corps is preparation for mobilization." He went on to detail several basic Marines practices and processes showing us how they are designed to prepare every Marine for action. "Our recruits don't know it, but from the moment they step onto those yellow footprints they are getting battle ready!"
As I reflect on my experience with the Marines that week, I couldn't help but see parallels in the church. Our pastors and ministry leaders are perpetually preparing you and me for mobilization. We are getting battle ready to be deployed into our community fighting against evil and apathy, and for the souls of the men, women and children.
Through my ministry with Fellowship of Christian Athletes, I have the blessing of being connected to dozens of teachers, administrators and coaches throughout the Twin Cities. Last fall, I reached out to nearly four dozen educators to ask how they are doing with the challenges of schools this year. I was also interested in how their students were doing. The response I received was not encouraging.
One teacher told me that many of his fellow elementary school teachers are on the verge of serious mental breakdowns. Another said it was not uncommon to hear sniffling and crying in the staff bathrooms from teachers who had to excuse themselves from the class room in the middle of class.
Parents are telling me about their kids sinking into a milieu of nothingness, growing in apathy toward anything that matters and devoid of energy and purpose they attribute to the lack of meaningful connection to peers, teachers and others.
This mental health crisis didn't start with COVID-19, but the lockdown response to this virus has certainly accelerated the effects and the penetration of this crisis. The threat level of mental health is at DEFCON 1: war has already started.
The threat level of mental health is at DEFCON 1: war has already started.
What is a Christ-follower to do in light of today's battle against mental health, specifically of our youth?
Two years ago I stood just inside the front door at Stillwater Middle School. I watched as throngs of kids passed by me and each other in the hallways scurrying to their first hour class. My heart broke as I saw the worry in their eyes, the lifelessness in their face. My mind raced to Matthew chapter 9.
"When Jesus saw the crowds, he had compassion on them because they were harassed and helpless, like sheep without a shepherd."
Peter likely recalled that moment when he wrote in his first epistle: "Be shepherds of God's flock that is under your care."
What flock of sheep is God possibly putting under your care today?
It's easy to think the best or most powerful answers to the two questions posed in this post are large and systematic, requiring funding and leaders. Our military is ill-equipped to respond to this enemy. Our government is unable to fund or create a system or program to attack it. Our schools are hand-cuffed in so many ways. Most believe our media, music and movies are compliant with the threat, if not the cause of it. They won't be part of the solution.
To whom can we turn?
Dear Church, this is our time to mobilize.
When I read scriptures, I don't see too many effective programs popping up. Instead, I see relationships. When I read history, I see stories of believers who saw a need or an injustice and took action themselves. Eventually others followed. How can we—Jesus Christ's church here on earth—respond in this battle?
Parents:
Lead your kids (your sheep) to grow in relationship with Jesus, teaching them to trust Him with all they are because of who He is. And inspire them to do the same with their peers.

Simply paying attention to who they are could speak life into them.
For those who don't have children in their home:
Be intentional to engage the young people you come across…at the grocery store or restaurant, in the neighborhood or here at church. Engage them. Show them you see them.
Get involved here at Rockpoint or at the schools to be around kids. There is no cap to the number of adults who can be invested in our kids at Rockpoint. There are ways to engage our youth through volunteering at our schools, or by coaching youth sports and activities.
Here are two things I am going to do right now, after finishing this post:
I am going to reach out to the students and/or parents of all the players I've coached and simply ask them how they're doing.
I am going to make it a point to look into the eyes of every person who serves me through the window of the drive through. I'm going to skip the self-check-out so that I can be a really kind customer for one cashier—maybe being the bright spot of their shift. I am going to greet others with my standard "How are you doing?" but follow it up with, "Seriously, how are you doing?" Anything—even small things—that will add up over time to possibly make a difference.
I am firmly convinced that no government spending and no program put together by elite scholars and practitioners can outperform the gentle, caring, persistent work of millions of Christ's disciples.
I am firmly convinced that no government spending and no program put together by elite scholars and practitioners can outperform the gentle, caring, persistent work of millions of Christ's disciples.
No other group is deployed into nearly any and all facets of American life like the Church. We are in business, healthcare, youth services, small businesses, large corporations, the service industry, sports, media, show business, the trades, technology…
As honest and sincere disciples of Christ, every day comes with deployment orders. We are in constant training to see as Jesus sees, to care as our Savior cares, to live beyond our comfort zones, commissioned to GO.
Are you going with me?