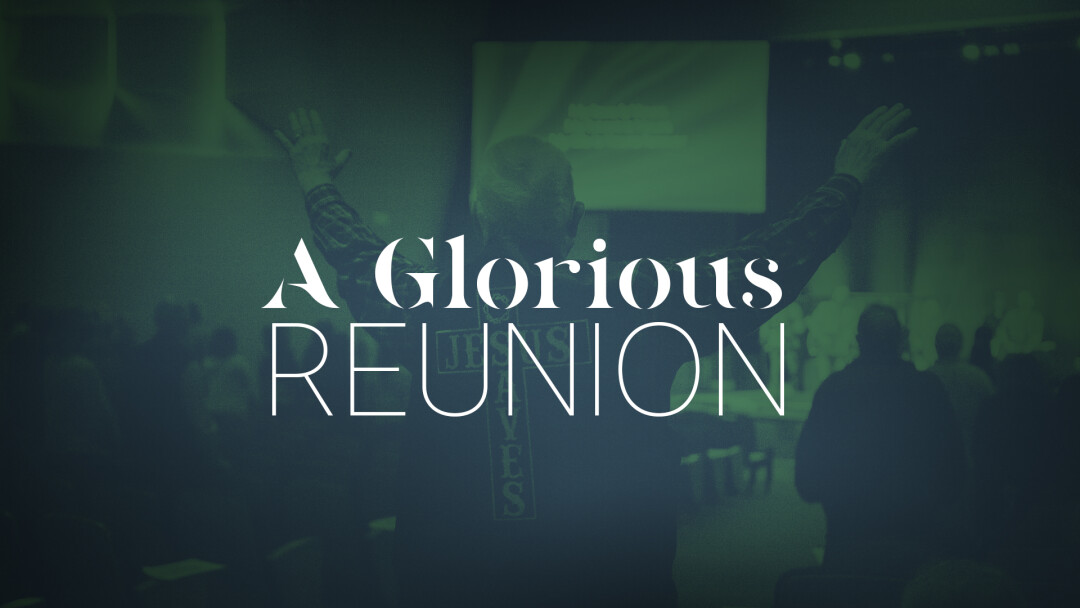 This past weekend Rockpoint Church was able to return to indoor worship services. This marks the first time we have gathered indoors on a Sunday morning since March 8. Hallelujah! We can truly celebrate this "reunion!"
It's not that we haven't met together in-person. The tent worship this summer has been spectacular. God granted remarkable favor with the weather. Messages and music have focused on His glory and the blessing of being part of a church family. Even as we have restrained ourselves from giving hugs (which turns out to be harder than expected), it's been a joy to see each face as we've worshiped together and enjoyed each other's physical presence.
Our remarkable worship & production team created - from scratch - an online worship experience on March 15 that was delightful right from the start and only gotten better and more compelling. With it, we've reached hundreds of people who hadn't previously known of Rockpoint or perhaps, experienced this style of worship!
Even with all of these positives over the past six months, gathering together inside the building will be wonderful – a return, of sorts, to what we've missed this summer. Here are some things we should keep in mind as we do:
Church will never be the "same."
For me (and for many of us) Sunday morning at Rockpoint has been the highlight of my week since we started coming here. Experiencing the presence of the Holy Spirit in the midst of the congregation as we sing and worship together, exchange high-fives and hugs, read Scripture, receive wise teaching – all of these things are a necessary reminder of God's goodness and our unity as His forgiven family. Many of these elements will remain, but let's go into this with the understanding that the forms of worship may – probably will – need to adjust. For example, we'll be farther apart in the seats when we're here, and many will choose to be online rather than in-person – at least for now. Lingering in the Worship Center after a service will have to be cut short so volunteers can clean and get ready for the next service. Until we're instructed otherwise, we're going to have to learn to recognize each other by our foreheads and see smiles in eyes rather than on lips!
Church will always be the same.
Ultimately, gathering to worship is not about us. It's not about our need for entertainment or satisfaction. God grants delight in meeting together and "lifting holy hands" as we worship in one accord – but our gathering is for the glory of the Most High. The form it takes is less significant than the One to whom it's directed, and until Jesus returns, His church will meet in one way or another to rejoice in His majesty. We change, but God never does.
For now masks and distance will be the norm.
I'm just going to go ahead and confess that I don't personally believe the coronavirus is as deadly as we've been led to believe. I don't like the restrictions that have been imposed, and I really don't like masks. But – I will wear a mask when we meet indoors. It's uncomfortable, yes. It's bowing to civil authority, yes. It may even aggravate other health issues. But our meeting together doesn't require the absence of masks, just the presence of one another and the Spirit. As long as our church leaders tell us to mask up, we need to be obedient to that directive. They are making the decision to do what's right both for our welfare and our witness.
Unity has never been more important.
The Apostle Paul wrote his letter to the church at Ephesus to remind them, and us, of these two things - the extraordinary grace and blessing given us by God, and the wise response to his love displayed in the Christian heart, home and church. His words in Ephesians 4:3 will be very instructive for us in the days ahead, "Make every effort to maintain the unity of the Spirit in the bond of peace." Beloved, our church family is large and diverse enough that the full spectrum of belief and understanding regarding politics and pandemics exists here. We most certainly do not agree on everything and most of us have strongly-held opinions. But unity doesn't require unanimity. Paul exhorts the church in the preceding verse to bear with one another in love, exhibiting humility, gentleness, and patience. What we disagree on is temporal; what we agree on is eternal and eternally significant. Pastor Roy has reminded us often to "major on the majors." Our witness to a hurting world is dependent on our love for one another (John 13:34-35) – let's set aside our varying opinions for now and major on that.
Prayer has never been more important.
Finally, this is a time to grab ahold of the astonishing gift of prayer. We are not going to be able to navigate the weeks and months ahead on our own. But if we could get a glimpse of what God wants to do and is willing to do when His kids pray; if we could begin to grasp the unifying energy and world-reconciling power that the Most High unleashes in and through His church, I'm convinced that we'd "pray without ceasing" out of sheer joy and curiosity! Paul again reminds us in Ephesians 3:10 that His wisdom and authority is made known to the entire universe – physical and spiritual – through the church! The Lord Jesus has given us access to the heart of the Father and when we pray – especially when the church prays together – He is near, He is listening, and He is responding. There are lots of ways you can participate in prayer at Rockpoint – for more info on that, email . And, as we move into this new season, please do be in prayer for a couple of timely things:
Pray for our pastors, elders, staff, and volunteers as we continue to adjust to changes and manage our gatherings and responses. They make it look easy, but there is amazing activity, thoughtfulness, and prayer going on behind the scenes!
Pray for those folks who have quietly slipped away from our church family out of discouragement or despair with what we've been through. Pray also for those who have met this congregation for the first time during the pandemic and are looking for ways to engage with their new family.
Pray that we all have, by God, through Jesus, "a spirit of wisdom and of revelation in the knowledge of Him, having the eyes of our hearts enlightened, that we may know what is the hope to which He has called us, what are the riches of His glorious inheritance in the saints, and what is the immeasurable greatness of His power toward us who believe." (Ephesians 1:17-19)
See you in church!