Go Love your neighbor (new series)
We launched our 6 week sermon series called go love your neighbor. We'll explore how God desires us to live a lifestyle of effective spiritual influence, and how we can do this OneLife at a time. God is going to do great things as we pursue one person in our life to share the Gospel with!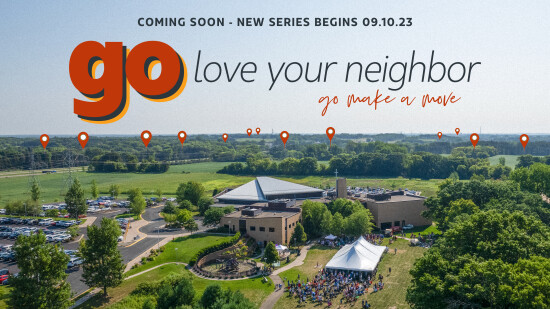 DEVELOP FRIENDSHIPS
discover stories
discern next steps
OneLife Resources
Books
the complete book of questions
By garry poole
1001 conversation starters for any occasion.
looking for the one

by david mciver
Stories of seeing the lost, and broken through the eyes of Jesus.
Articles
Evangelism in the workplace
By ashok nachnani
Invest in friendships with non-Christians in your workplace, not perfunctorily as "projects," but lovingly as those made in God's image. Don't underestimate the importance of trust.
Videos
Are you tolerant?
By Impact 360 Institute
How tolerant are you? Watch the video and take the quiz.