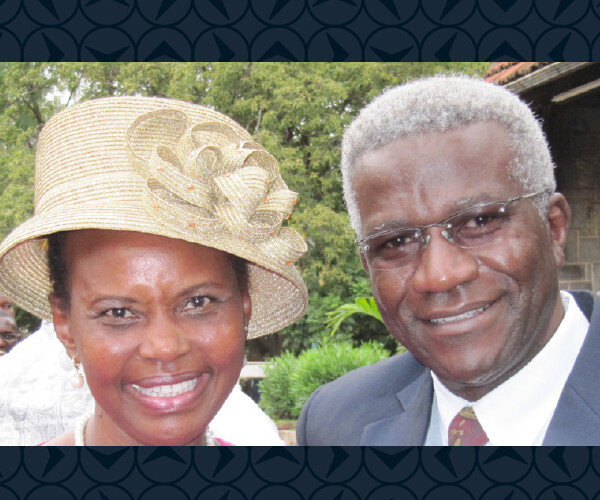 Dennis & Irene Tongoi
CMS AFRICA
BACKGROUND:
Dennis Tongoi graduated from the University of Nairobi with a Bachelor of Science degree in Chemistry in 1981. We served with the Navigators, Kenya from 1981 to 2000 and helped Pioneer the expansion of the work beyond the capital city, Nairobi to Eldroret, Kisumu and Machakos. He was Country Director from 1995 to 2000.
Dennis studied for a Masters in Leadership from Azusa Pacific University and has completed his DTh in Mis- siology at the University of South Africa in 2016 on the topic "Business As Mission and Mission As Business: Case Studies of Financially Sustainable Christian Mission Ventures with a Focus on Anglican Dioceses in East Africa."
He is currently the International Director for CMS-Africa, an African mission, helping multiply transformational leaders in and from Africa. He has been Africa coordinator of Samaritan Strategy Africa that has over three hundred trainers in more than 40 countries in Africa. Hundreds of church leader have been trained in Biblical World View and Wholistic Discipleship over the last 15 years. These leaders demonstrate the Love of Christ in practical ways to a broken world through seed projects in the community. Dennis has worked as a consultant for Reach Global. He has been chair of Carlile College Board an Anglican missionary training college.
Dennis has authored several books, and is an ordained Anglican Priest in the diocese of Maseno North in the Anglican Church in Kenya. Dennis and his wife, Irene, married in March 1985, and together have three adult children, Julia, Sammy, and Tabitha. Irene runs a school in one of the solumsa (slums) in Nairobi.