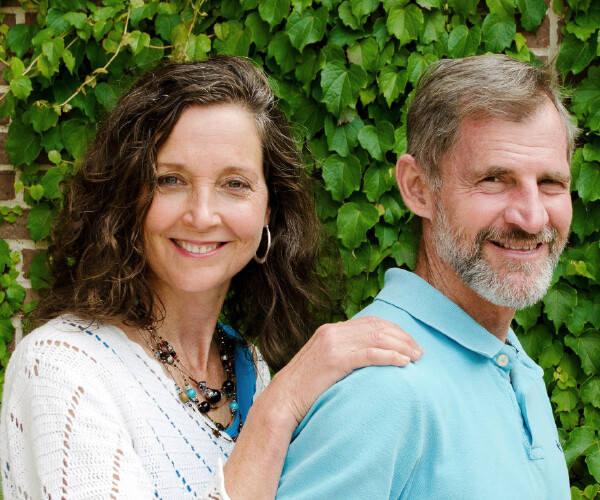 Philip & Suzanne Falconer
Kids Around The World
MINISTRY SUMMARY:
Phil serves with Kids Around the World (KATW), a global partner with the EFCA. KATW is headquartered in Rockford, but truly serves kids around the world. They minister in a triad of ways to children and their families:
OneMeal—a nutritious packaged casserole to support families in times of crisis.
KidStory—training leaders to share the gospel through the unfolding chronicle of redemption.
RePlay—the playground division that provides safe spaces consecrated to kid fun in loving environments of support and hope. Phil is a part of the RePlay team that refurbishes used playgrounds, installing them at schools, community centers, and children's homes worldwide with a multitude of global partners.
Suzanne is a team trainer and consultant with ReachGlobal's child sponsorship program called GlobalFingerprints (GF). Her areas of expertise concern case management and program evaluation, specializing in trauma-informed care for children and families in adversity. Our national child advocates are chosen by local congregations to keep vulnerable children in kinship (family) settings versus orphan institutions. Presently GF works in nine countries with multiple placements in several locations: Indonesia, India (2), Zambia, DR Congo (3), Liberia (2), Panama, Myanmar, the Philippines, and Haiti (2).
PRAYER REQUESTS:
Phil: 1) That the three-fold ministry of KATW would demonstrate the Lord's love through delivering emergency food, developing thoughtful youth leaders, and providing the joy of child play. 2) For opportunities for shipping goods and safe travels for staff and volunteer teams. 3) For the discipleship of young men and women serving in the RePlay warehouse coming from Rockford's alternative education programs. May they come to know the Lord personally, experiencing His care in their lives through the RePlay staff.
Suzanne: 1) Connection and rapport among international and local staff to build excellent programs of compassion and care that make a difference at each site. 2) That wounded and hurting children, families, and communities will come to know Christ. 3) For protection of vulnerable children from abuse, exploitation, and trafficking. 4) Our four children are a combination of young single adults and married couples. Pray for them to enjoy Christ daily and make Him known where they live and work.
CONTACT INFORMATION: We would love to correspond and can be reached best by email: philip.falconer@efca.org & suzanne.falconer@efca.org