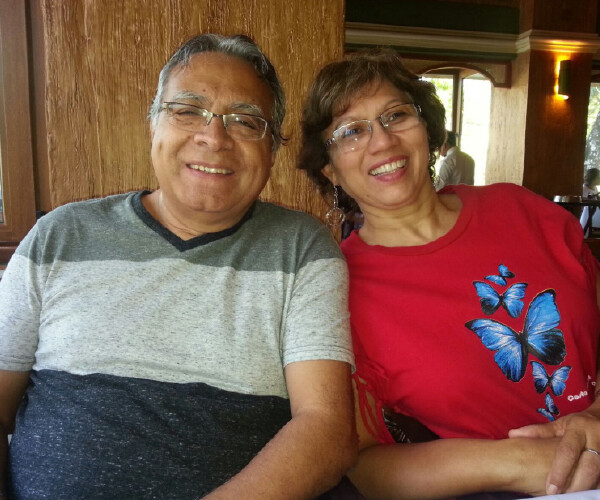 Enrique & Becky Fernandez
ReachGlobal, Prometa
BACKGROUND:
After planting two churches, one in Guatemala and the other in Miami, Fl., and after traveling to many countries in Latin America, we discovered that the most pressing needs for the church on that continent, was the lack of trained leaders to equip their congregations to carry on with God's mission in the world.
With that in mind, other missionaries and I created ProMETA, a Christian school that is training Christian leaders in Bible and leadership, in Spanish and through the internet, all over the world. We praise the Lord that the number of leaders trained is growing every year.
MINISTRY HIGHLIGHTS:
A goal was to identify and train a person to help me lead the Contextual Studies Department. The Lord sent one of our graduates, Alexander Cabezas to be my teacher assistant. Alex is a member of the ProMETA Board of Directors, a church planter, and teaches at a seminary in Costa Rica. Alex has the potential to take my place in the future!
Our Missions Department now has an enrollment of 40 students. A new Director, Aldo Cayuba, has been appointed, and we expect the program to train a growing number of missionaries around the world.
This year we started three new programs in non-formal education, in the areas of discipleship, spiritual formation, and children and teenagers at risk.
UPCOMING MINISTRY GOALS:
To continue training Alexander Cabezas to be the mentor for all of my courses taught at ProMETA. To continue identifying candidates for the new leadership of ProMETA. To develop at least two projects under the ProMETA Institute of Research and Contextual Studies, in Guatemala. Design and produce two courses for our certificate programs. To continue working with our pre-evangelistic group, and my discipleship group.
PRAYER REQUESTS:
That Enrique will have the discipline to continue doing physiotherapy to deal with the Ataxia problem. That the twins, our grandchildren, will be strengthened by the Lord as they start their life. That the Lord will lead us to identify local leaders for our pre-evangelistic and discipleship groups. That ProMETA will continue growing and training many leaders around the world. That the Lord will continue strengthening Becky's dad, and that the Lord will give him many more years of fruitful ministry.
COMMENTS:
Becky and I are deeply grateful to Rockpoint, for many years of faithful, caring, and loving ministry to us. Thanks for the key part you play in this process. Every time that a leader is trained and equipped to serve the Lord better, we know that it has been because by supporting us, you have given to that leader the opportunity to become a much better servant of the Lord.