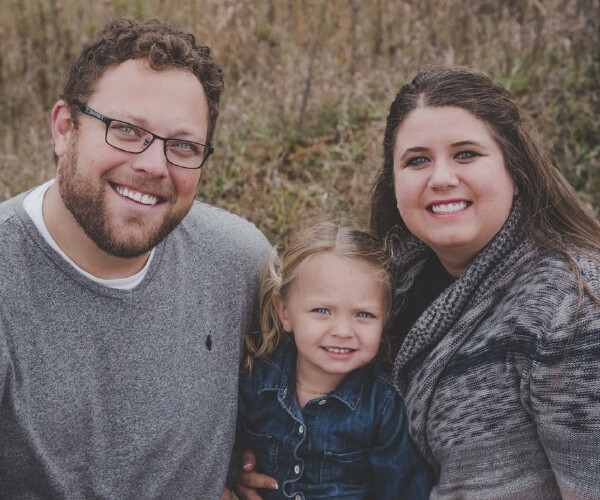 Luke & Noelle Garvey
Wycliff Bible Translators
There are millions of people around the world who still do not have access to a Bible in their native language. Of the roughly 7,000 languages active languages in the world today, over 2,000 of them don't even have a translation project in the works. Papua New Guinea is the most linguistically diverse country in the world, having over 830 languages. Of those languages, only 15 have a complete Bible translation. We have been living in Papua New Guinea, supporting the work of Bible translation, since January 2019. After serving on staff at Rockpoint for 7.5 years, Luke and Noelle felt God's call to serve in full-time missions. As members of Wycliffe, the Garvey's have been seconded to SIL(a partner organization to Wycliffe) -PNG. Great progress is being made on the front of ending global Bible poverty. We are excited to be a part of what God is doing in Papua New Guinea through Bible translation.
2018 MINISTRY HIGHLIGHTS:
JAN 2018: Wycliffe Orientation (Equip) Training in Orlando
JUN - JUL 2018: Intercultural Communications Course Training at JAARS in North Carolina DEC 2018: Commissioned at Rockpoint Church
JAN 2019: Moved to Papua New Guinea; Began Field Training Course
FEB MAR 2019: Village living; Begin work in Communications
GOALS AND MAJOR FOCUS FOR THIS NEXT YEAR: After nearly two years of preparation, we arrived in PNG on Jan 9, 2019. We are excited for our first year of ministry. In March, after the village living portion of our training is complete, Luke will step into the role of Chief Officer of Communication (COC) for all of SIL-PNG. Noelle will also serve in communications primarily as a photographer and videographer. The primary goal through the first several months, will be to develop relationships across all of the different departments, learn the ins and outs of the operations and communications, and observe what the specific needs are from our roles that will have the greatest impact accomplishing SIL-PNG's vision of God's Word, in every language, in every life.
PRAYER REQUESTS FOR 2019:
• That we would continue to integrate into PNG culture and the sub-culture of the centre where we live and work • That we would develop deep and meaningful friendships with other missionaries and PNG nationals
• That we would learn Tok Pisin (PNG trade language) quickly so we are able to communicate well with Papua New Guineans
• As we begin our jobs here, that God would allow us to connect well with colleagues and grasp the vast nature of operations quickly
God's guidance and protection from spiritual attack

Physical and spiritual health


Family unity

For the Bibleless people here in Papua New Guinea. That God would prepare their hearts to receive His Word. • That we would continue to glorify God in all that we do