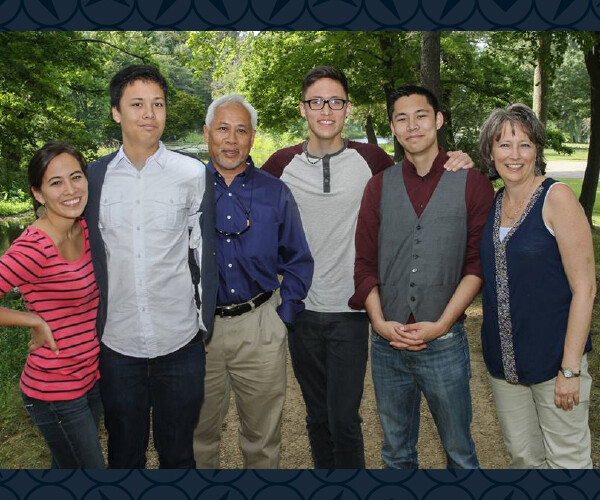 Sam & Jill Tabiendo
ReachGlobal
BACKGROUND:
Sam has been burdened for Great Commission ministry ever since he came to a faith relationship with Jesus Christ back in March 1978. The Lord kept growing and guiding Sam into mission through knowing God, through personal experience at his job and through sharing Christ in life. The burden to serve in Spain began in October in 1989, when Sam was praying through the book, Operation World. Instead of praying, Sam just wept for 5-10 minutes for Spain & since then, Sam kept investigating the Lord's leading into Spain, until he and Jill arrived in September 1995. Their hearts still ache for seeing the Gospel continue to transform grace- filled disciples who make disciplemaking disciples through multiplying churches in Spain.
MINISTRY HIGHLIGHTS:
The greatest highlight is the transforming work in Sam & Jill's hearts. They have continued to encounter broken lives in Spain, and yet Sam and Jill have been able to enter their own inward journey of brokenness in their own lives. Although they have been in the USA much of 2016, they are ministering from afar, bringing encouragement and help through struggling Christians, especially leaders in Spain.
MINISTRY GOALS:
Growing in the grace and knowledge of the Lord Jesus and of ourselves. Financial support base ($1,250 more per month, including 40 new individual donors). Residency Renewal to arrive by late Spring or early summer 2017. Helping David transition from high school to college. The nest empties.
PRAYER REQUESTS:
Pray that we will reach our ministry goals. Jill's training for spiritual coaching type of relational disciplemaking. Continued counseling while in the USA for growth and health. Sam's ministry transition from long distance to presencial leadership development, encouragement and church planting multiplication in Spain. New workers to join the ReachGlobal Madrid team.